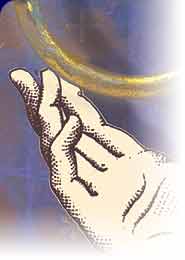 About Us

Meet The Team.

SCOTT FISCHER
Scott started Fischer Investment Capital in 1997 in Illinois and in 2000 moved the firm to New Jersey. Before founding FIC, Scott was the CFO of Central States Network, a group of ten radio stations in Illinois and Wisconsin. Prior to Central States, Scott assisted in the operational turnaround of Tom's Snack Foods located in Georgia. Before Business School, Scott worked in the acquisitions group of Trammell Crow Ventures, the investment banking division of the Trammell Crow Real Estate Company. Scott received his MBA from The University of Chicago and his BA in Quantitative Economics with Honors in Humanities from Stanford University.

LIESL MCDONALD
Liesl joined FIC in 1999 after completing her MBA at The University of Chicago. Since that time, Liesl has managed FIC's efforts in the Midwest. Prior to graduate school, Liesl worked as an Associate Portfolio Manager at Okabena Investment Services, a family investment office located in Minneapolis. Along with co-managing a large cap equity portfolio, Liesl managed performance reporting for twelve partnerships that held investments in a breadth of asset classes.




Copyright © 2003 Fischer Investment Capital. All Rights Reserved.